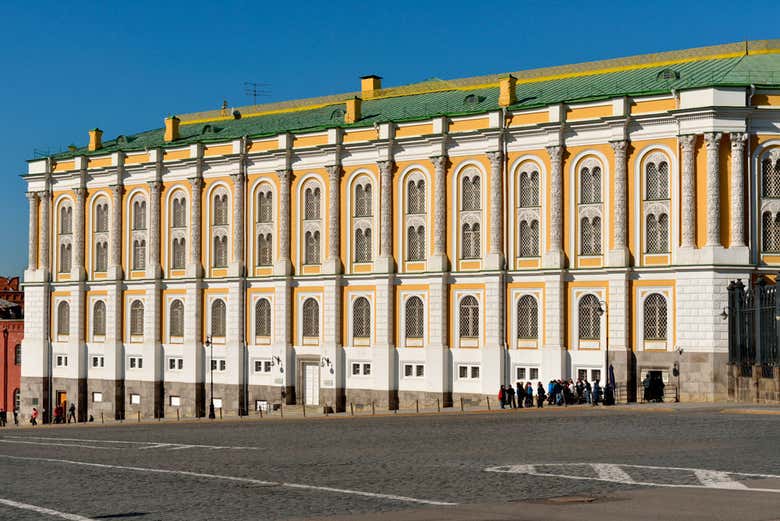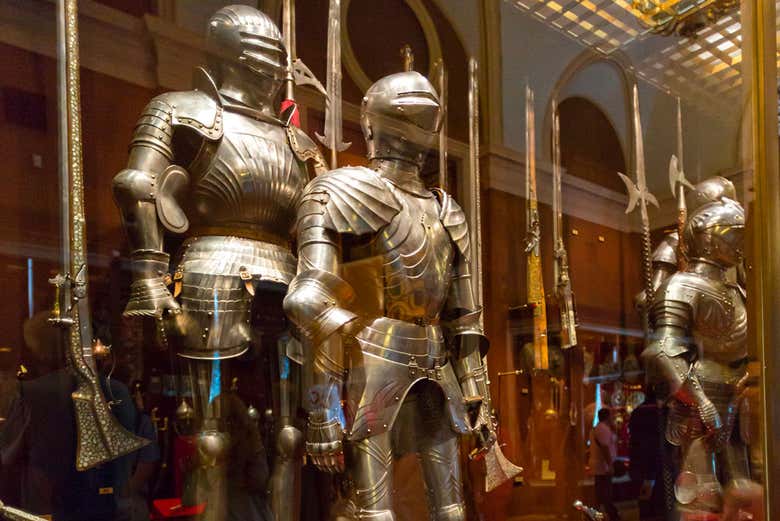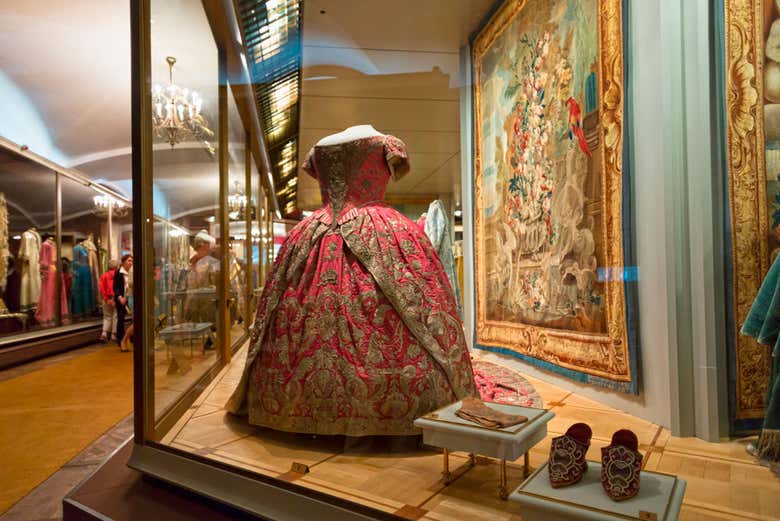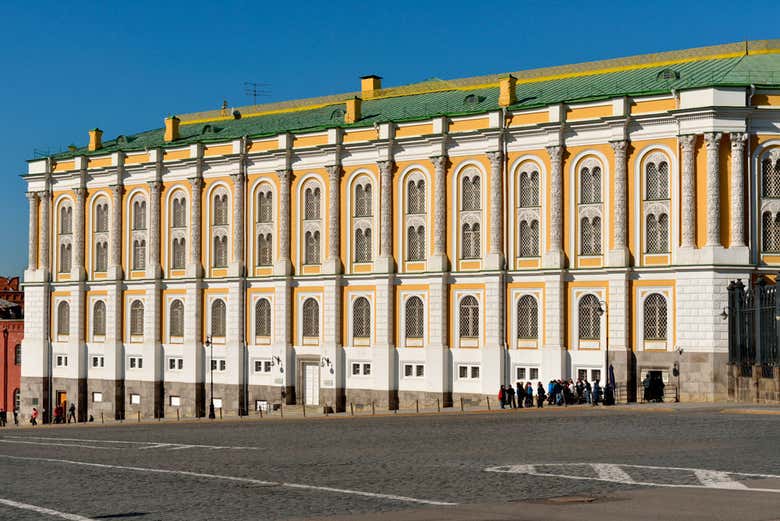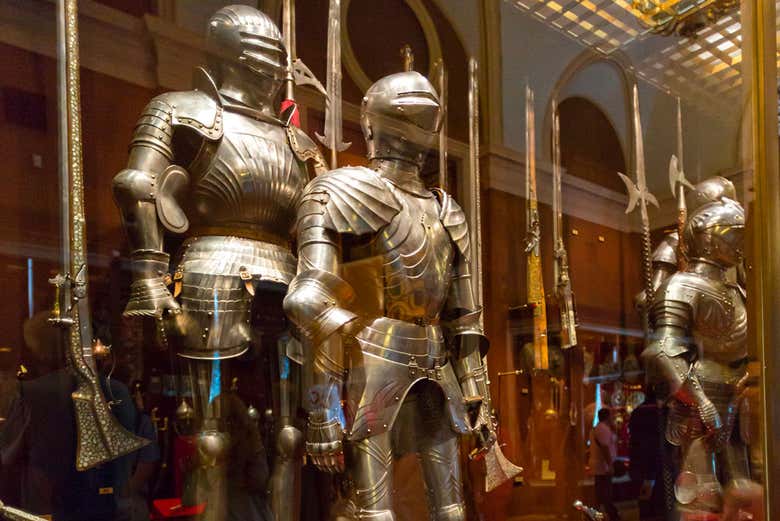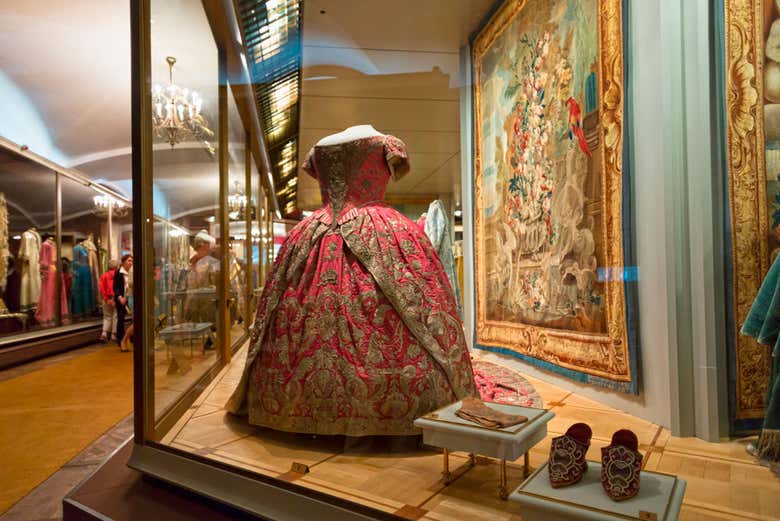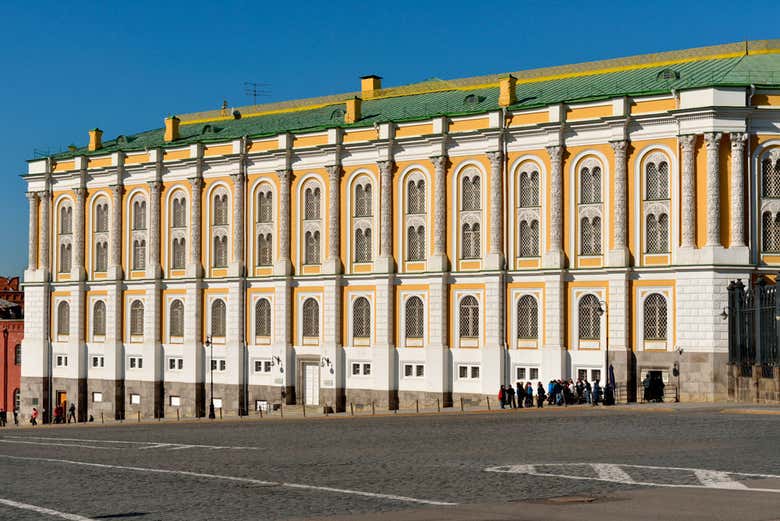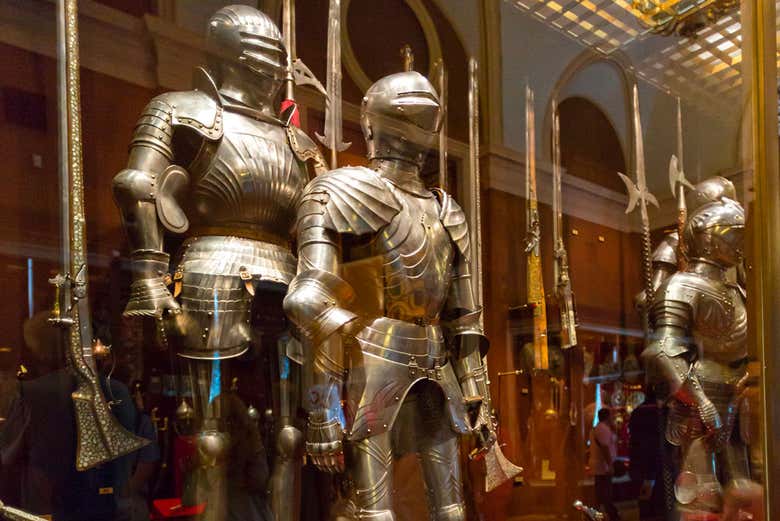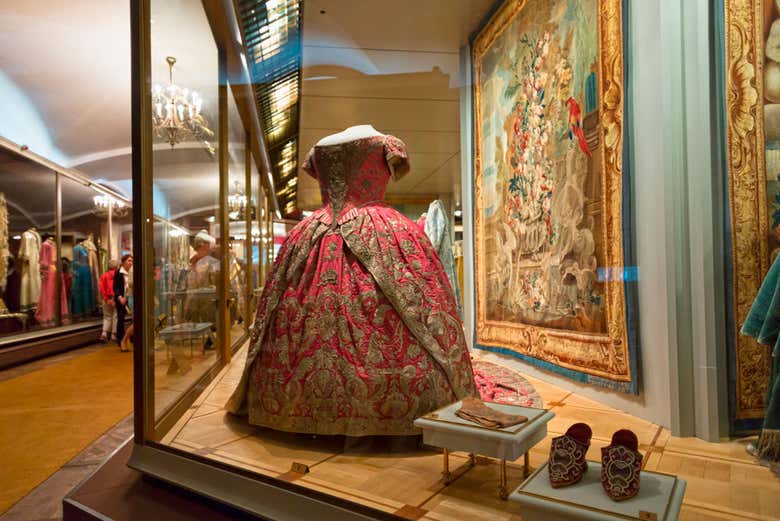 We currently don't have any scheduled dates for this activity.
Embark on a 2-hour guided tour of the Kremlin Armoury, one of the oldest museums in Moscow, and admire its arms collection, its numerous carriages and decorative objects.
Kremlin Armoury
Located inside the Kremlin fortification complex, the Kremlin Armoury of Moscow offers one of the most complete arms and military equipment collections. Even though the weapons collection occupies most of the rooms, the museum also accommodates other interesting exhibitions.  
Follow your knowledgeable guide through the various halls of the museum over an hour and a half, and discover the largest collection of Fabergé eggs, which are stunning egg-shaped objects decorated with numerous jewels that were extremely popular during the beginning of the twentieth century.
You will also admire the tsar carriages from the sixteenth, seventeenth and eighteenth centuries. These vehicles are true works of art, as the interior and exterior are beautifully decorated. Next, you will marvel at the Russian silverware and place setting collection, some of which are Rococo style. Your guide will explain the various utensils used for gala occasions and for everyday meals.
If you would like, you can also visit the Moscow Diamond Fund (not included) where you can find one of the largest collections of precious stones in the world, only comparable to the United Kingdom's crown jewels, or the Persian crown jewels.
Why book a guided tour?
The Kremlin Armoury is one of the most important museums in Moscow. On this 2-hour tour, you will discover the highlights of the museum accompanied by a professional guide.
Visit the Moscow Kremlin
You can complete this tour of the Kremlin Armoury with a Moscow Kremlin Guided Tour. The tour of the fortification starts at 2 pm and finishes at 4 pm. If you combine both tours, you can visit the Kremlin monuments and the Kremlin Armoury on the same day.   
View complete description
Cancellations
If you cancel after the reservation you will be refunded 50% of the total value. If you do not show up, you will not be refunded.
We currently don't have any scheduled dates for this activity.
Kutafya Tower, at the main entrance to the Kremlin complex