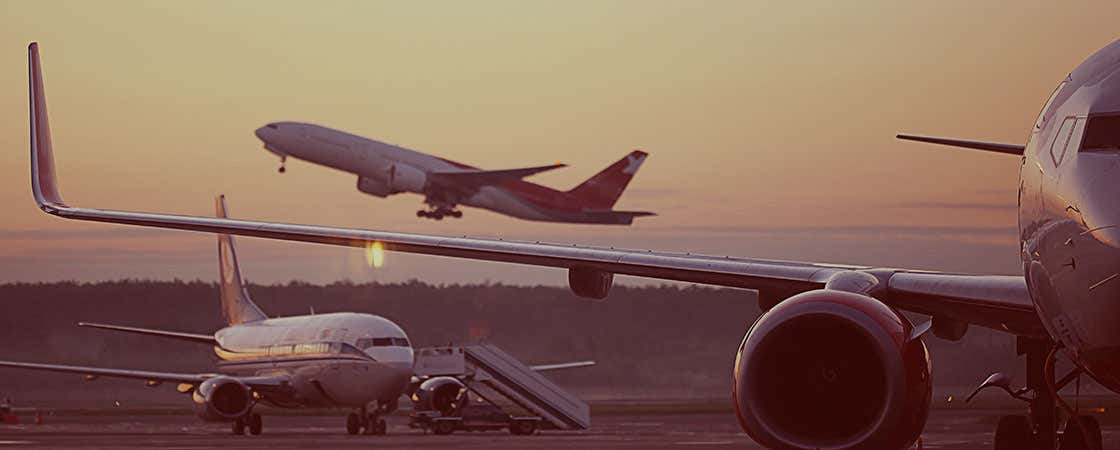 Domodedovo Airport (DME) is Russia's second busiest airport after Sheremetyevo Airport. Discover how to reach Moscow city centre after arriving there!
Moscow Domodedovo Airport is an international airport located to the southeast of the Russian capital. It's one of four major airports in the city and is one of the largest and busiest in Russia after Sheremetyevo Airport. It currently has one terminal building with separate concourses for domestic and international flights; a second terminal is under construction, and a third is in the pipeline.
Domodedovo Airport is an important link between Russia and some of the major cities in the East, although its facilities are also serviced by major domestic carriers. Among the frequent destinations that offer direct flights to Domodedovo Airport are certain European capitals like Berlin, Vienna, Munich and Istanbul.
How to get to Moscow from the airport
There are different ways to get from Domodedovo Airport to downtown Moscow. Bear in mind there are no night bus options to Domodedovo so plan on a taxi or transfer service if you're travelling late. We've compiled a list of the most common options for you:
Transfer service
The easiest option to avoid worries about missing public transport or having to speak Russian is to book a private transfer from the airport to your accommodation. When your flight lands, your driver will be waiting for you with a sign with your name on it.
You can book a transfer through our website via the following link for only £40.60 (47 Euros, 52.60 US Dollars, 3,333 Roubles) per journey:
Book a transfer to Moscow from Domodedovo Airport
Bus
The bus is the cheapest option, although, as is the case in many destinations, it's not the most comfortable option. The journey from the airport to Domodedovskaya Station on metro line 2 (green line), a 30 minute metro ride from the city centre, takes about 45 minutes and the price is around 175 RUB.
Aeroexpress Train
The train runs between Domodedovo Airport and Paveletsky Station, which is on metro line 2 (green line). From there, you can reach Red Square in less than 20 minutes by metro. The Aeroexpress operates between 6 am and midnight, takes 45 minutes and costs 420 RUB.
Taxi
The journey from the airport to the centre takes between one and a half and two hours depending on traffic, and the estimated taxi fare varies from 1000 RUB booked in advance, to 2500 RUB from the official taxi desk in the airport.